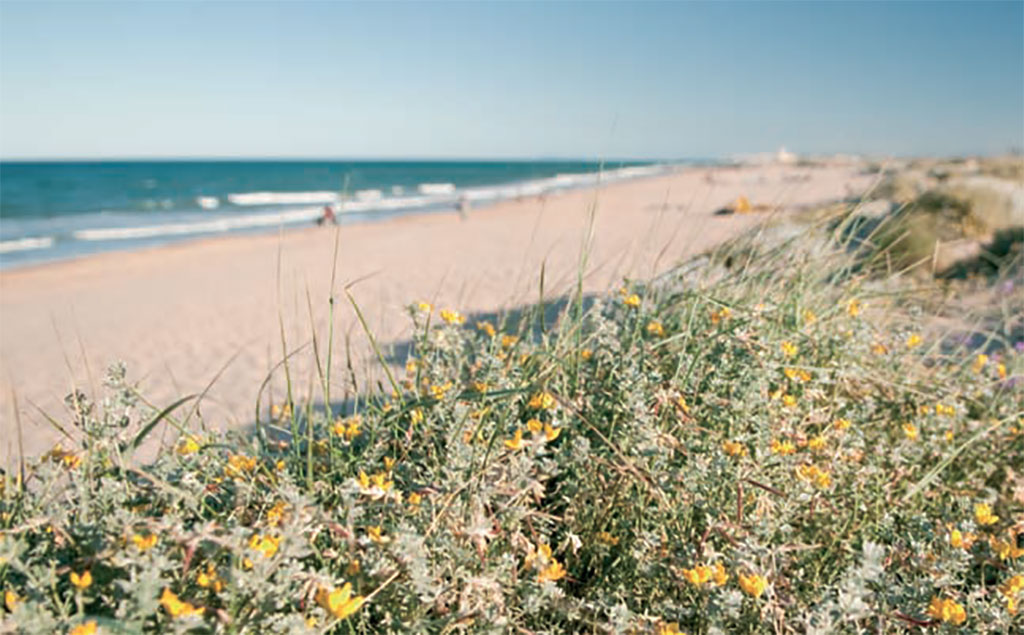 El Saler beaches, close to Valencia, are part of a unique Natural park.
Its spectacular surrounding areas are mainly rice fields, all part of Valencia's unique natural park, the Albufera de Valencia. A true natural and culture treasure part of Valencians' patrimony. La Devesa (natural beach area) has its own distinct vegetation with colourful flowers in bloom throughout the year making it just the perfect place to stroll, relax, take a swim and perhaps even find some shade at the foot of the dunes.
Busses run from the city of Valencia to the Saler beaches, with extra buses in the summer, but as these beaches are quite near to the city they are accessible by bike. Cyclists can take the 'Carrera del Riu' (30 min approx) or by car take the CV-500 road from the outskirts of the City of Arts and Sciences to the town of El Saler (10 min approx).
There are several ongoing projects to restore dunes, mainly between the Gola del Pujol and el Perellonet areas with stretches of beach open to the sea of the Albufera de Valencia embracing the idyllic beaches of la Malladeta, l'Alcatí and la Punta.