Playas de Gandia – Xeraco – Tavernes de la Valldigna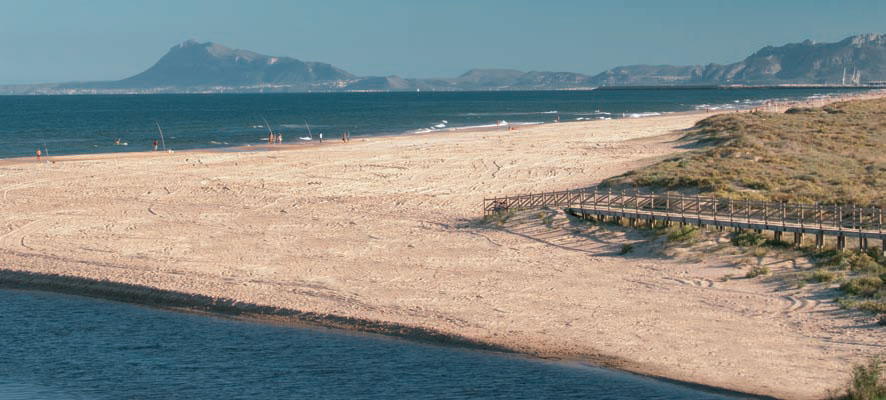 Long stretches of fine sand and all possible services is what the always friendly town of Gandia and the nearby towns of Xeraco and Tavernes de La Valldigna offer us.
These towns have realized that beaches are living resources and that the dunes are not mere accumulations of sand but the guarantee of preservation over time of this scarce and sometimes abused natural heritage. Thus the walks on wooden footbridges have proliferated, the restorations of the vegetation and the landscape have spread, and what looked like abandoned beaches now appear as small natural jewels in which beautiful birds are cornered or strange but very valuable varieties of plants bloom. If we think about the enormous concentration of people who monopolize the beaches in summer we will know better that the use should not be confused with the abuse and that this new relationship with our environment is also the one that most agree with us all …
With less services but more charm, the northernmost beaches of Gandia and its continuation towards Xeraco and Tavernes de la Valldigna are magnificent opportunities for relaxation, the practice of water sports and, in some cases, the nudist practice, deeply rooted in part of this coastal stretch.