Corinto Beach (Canet d'En Berenguer)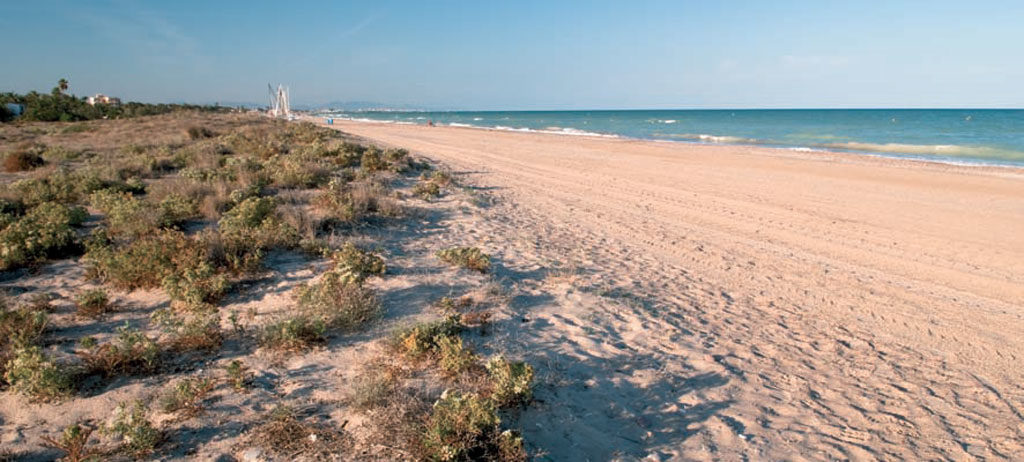 The population of Canet d'En Berenguer is the geographical landmark for access to these charming beaches. Located to the north of the mouth of the Palancia River, this small town of Camp de Morvedre has a long dune cord that reveals the past existence of a lagoon. The dune remains of some relevance are found from the well-known Nova Canet urbanization and there are numerous attempts from the numerous visitors to preserve the vegetation and the morphology of the dunes.
On its beach, in a less stressful environment than in other more crowded beaches, you can find a corner for every hobby and a small beach bar where you can quench your thirst and relax.