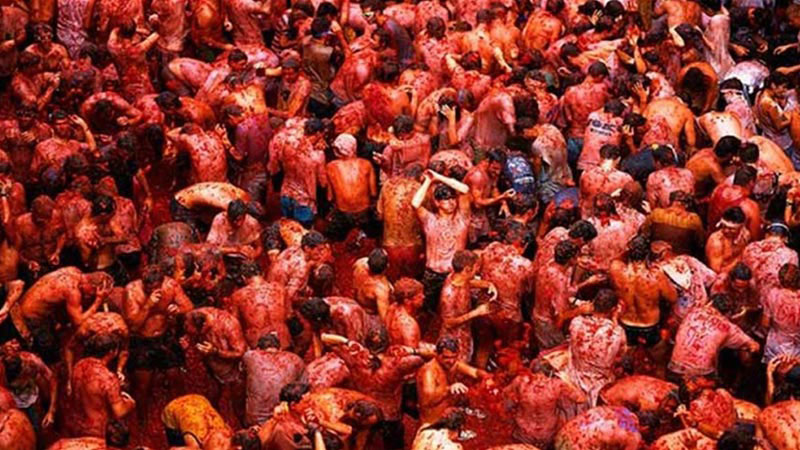 By latomatina.info
This year the festival takes place on Wednesday 28 August in the Valencian town of Buñol.
This traditional celebration, declared Fiesta de Interés Turístico Internacional (Festival of international tourist interest), first started in 1945, when a group of neighbours knocked a vegetable stall down and started to throw tomatoes at each other.
This peculiar festival starts around 11.00 with a traditional 'tomato battle', with trucks distributing some 150 tonnes of tomatoes for visitors to throw at each other.
The 'battle' ends an hour later, around midday, leaving thousands of people bathed in tomato juice.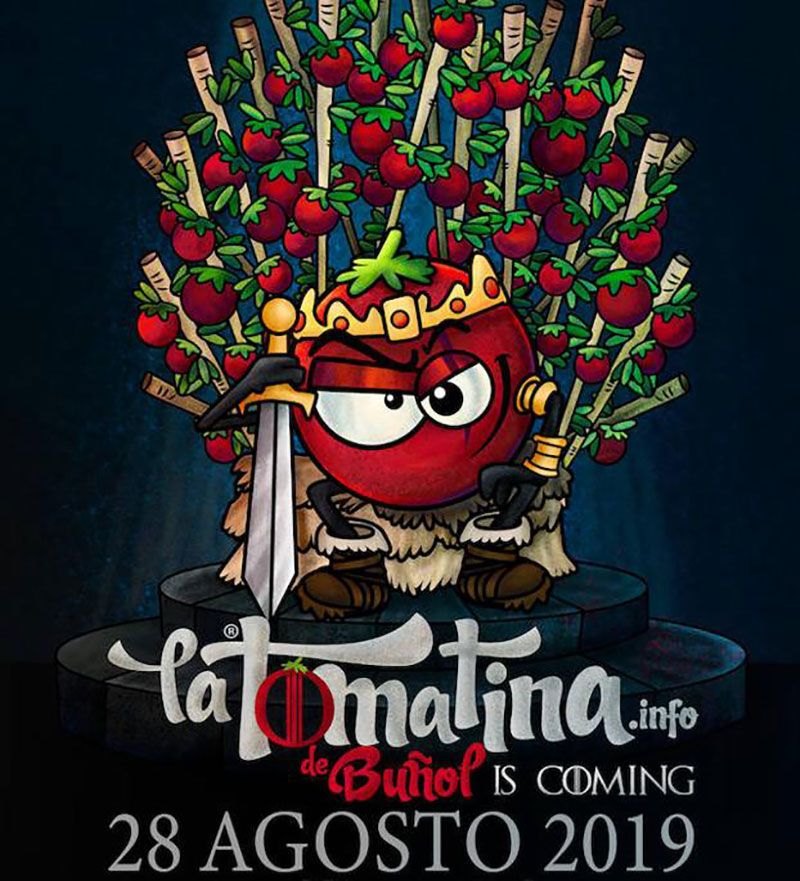 Location