'Sonafilm 2019': Ondara Film Music Festival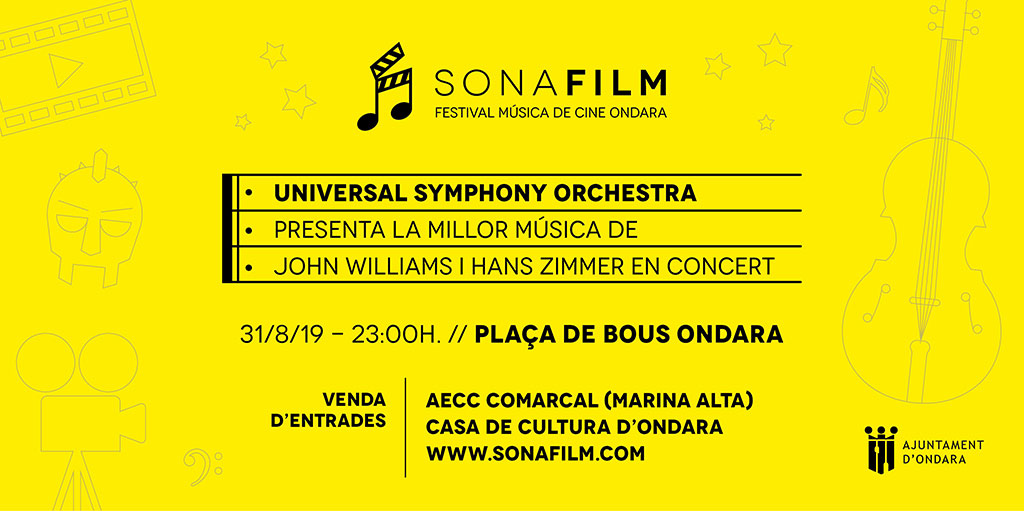 By sonafilm.com
'Sonafilm' takes place in Ondara's Plaza de Toros (bullring) at 23:00.
During more than 2 hours of concert, over 60 musicians from the Universal Symphony Orchesta will play the best soundtracks in the history of cinema, with tracks from films such as 'The Rock', 'Jurassic Park', 'Pearl Harbur', 'Indiana Jones', 'The Dark Knight Reborn', 'Schindler's List', 'Pirates of the Caribbean', 'Memories of a Geisha' or 'Star Wars'.
The show's staging promises to be spectacular with surprising animation too.
This is the first edition of this festival born to raise funds for the AECC (Spanish Association Against Cancer).
Location
The map ID you have entered does not exist. Please enter a map ID that exists.