'Solmarket Festival 2019'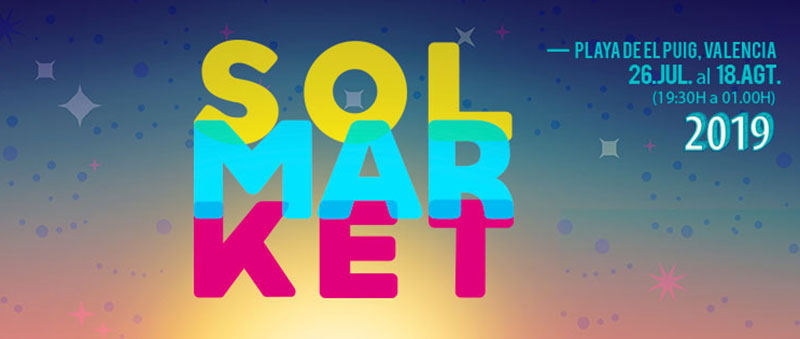 By solmarket.es
For 24 days, from July 26 to August 18, this unique family event will take place combining leisure, commerce, gastronomy, art and music.
Solmarket Festival 2019, is located a few meters from the sea, on the beach of El Puig, very close to Valencia, in an area of ​​7,500 m2 and with 12,000 m2 of parking.
Free admission and for all ages, from half past seven in the afternoon to one in the night, visitors can enjoy an extensive programming that highlights more than 25 live shows and concerts, 20 food tracks and a craft market with more than 100 exhibitors .
The children's area will feature a large number of activities like traditional workshops and big format games such as basket, the classic '3 in a row' or even a maze.