Celebrate 'World Tourism Day 2018' in Valencia – 27 September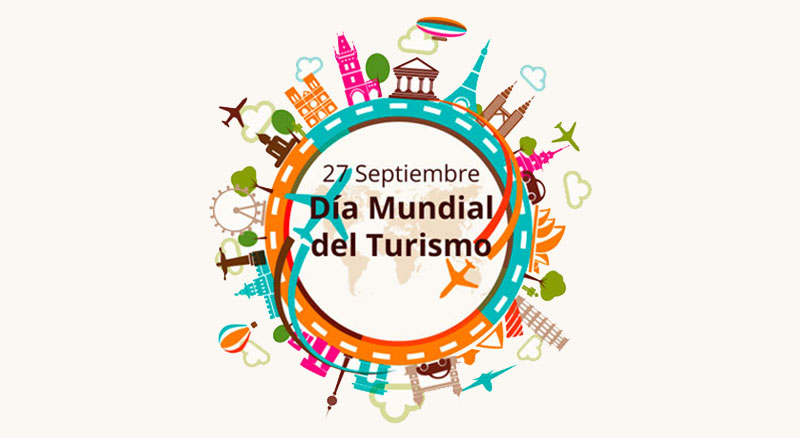 By valenciaturisme.org
The city town hall as organised plenty of activities to celebrate this day such as regional dance exhibitions, guided tours or free admission to many museums and monuments to mention a few of activities that will take place in the city centre.
There are three guided tours options:
Technological tour: visit the old town centre whilst seeing old images and maps on electronic devices. Visitors must book their spot beforehand by sending an email to info@guiasoficialescv.com. This 90-minute tour is offered in English, French, Italian, German, Russian, Spanish or Valenciano leaving the 'Plaza de la Virgen' (look for a white umbrella) at 16.00.
Old town tour: take a walk through the old town and find out about the history of many of its monuments such as the town hall, the fish market, the central market, the Cathedral, the city Basilica, or the 'Palau de la Generalitat'. This visit requires prior registration. To register send an email to rutasturisticas@valencia.es. Tours will last 90 minutes, be in Spanish and start at 11.00, 12.00 and 18.00 hours at the town hall square.
Modernist tour: find out about Valencia's 20th century modernist legacy by visiting the Colón Market, the North station and the city's most representative streets. Visitors must book beforehand by sending an email to rutasturisticas@valencia.es. Tours last for 90 minutes, will be in Spanish and leave the town hall square at 11.00, 12.00 and 18.00.
City centre activities will be based at the Town hall square and include a huge digital platform, to share your trip to Valencia with others, a photocall booth with five different Valencia city backgrounds or virtual reality tours of some of the city's 'fiestas', its annual marathon or market. Visitors may also try some local beverage for free, Valencia's 'horchata' or fresh orange juice.
From 10.30 to 13.30 see some Valencian regional dances or take a photograph with people dressed for the occasion in traditional Valencian costumes.
Some of the museums and monuments open for free for the occasion are the Serranos Towers, the Quart Towers, the Lonja, the Atarazanas, the Almudín, the Tossal Gallery, the Benlliure, Concha Piquer and Blasco Ibáñez Museums, the Almoina, the San Vicente Crypt, the History Museum, the City Museum, the Cervelló Palace and the Municipal Historical Museum, as well as the three municipal festive museums: Fallero Museum, Corpus Museum and Setmana Santa Marinera Museum.
Need more information on the day? Check out the mobile information stand set up for the occasion in the Town Hall Square, open from 10.00 to 14.00 and from 15.00 to 19.00.
Location