Exhibition 'Paradises: European and American Impressionism'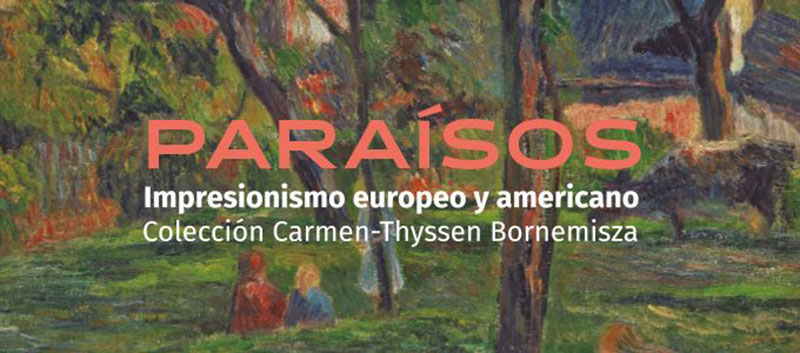 By fundacionbancaja.es
This exhibition, which includes works by great impressionist artists such as Pisarro, Monet and Gauguin, will be open to the public until 28 June at the 'Fundación Bancaja' in Valencia.
The exhibition shows the representation of landscape in art from the mid-19th to the mid-20th century through a selection of works by 37 European and American artists, including key names in Impressionism such as Camille Pissarro, Claude Monet or Paul Gauguin.
The exhibition includes a hundred medium and large format oil paintings belonging to the Carmen Thyssen-Bornemisza Collection, all of them with a common denominator: the pictorial interpretation of nature.
To help bring art closer to the general public, there will be free educational workshops on landscape painting.
Promotional video
Timetable
Monday: from 10:00 to 14:00.
Tuesday to Sunday: from 10:00 to 14:00 and from 16:00 to 20:00.
Location