Celebrate the "World Paella Day" on 20 September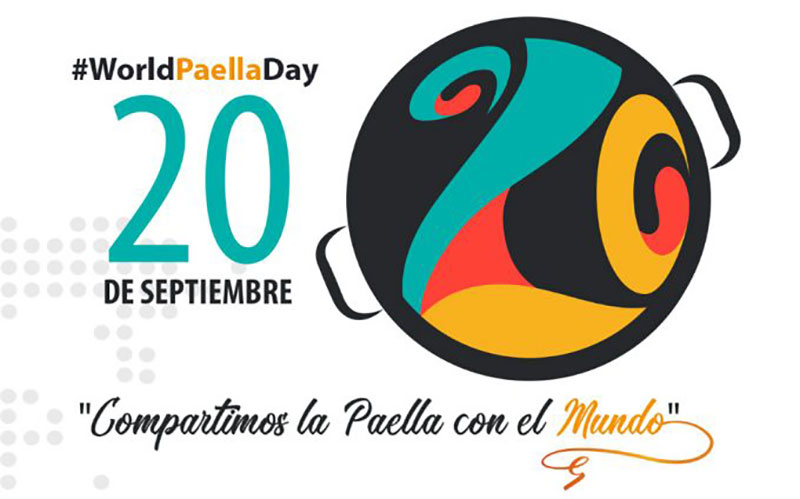 By @worldpaelladay.org/
This month was chosen as it is when rice, the main ingredient, is harvested.
The aim of this exciting initiative is to both make paella known internationally as one of dishes that define Spanish cuisine and the Mediterranean diet and to consolidate Valencia as an international gastronomic destination.
This is the first year this event is celebrated and to mark the occasion there is a very complete programme of activities, such as live cooking and paella tasting, organised not only in Valencia but also in various cities around the world such as Milan, Paris, London, Buenos Aires, Sao Paulo, Tokyo, Shanghai, Miami, Stockholm, Oslo and Moscow to mention a few.
The series of activities hosted by the city of Valencia take place in the town hall square throughout the day.
From 11.30 onwards top chefs from Valencia, Alicante and Castellón will prove their prowess showcooking and prepare many types of paellas inculding a huge variety of ingredients such as a prawns, cuttlefish, monkfish, artichoke, squid, octopus, crabs, rabbit, and a long etcetera.
Restaurants such as Bon Aire de El Palmar, La Granja de Sueca, Ri-Ra de Sueca, Alfonso Mira de Aspe, Can Roig de Alcocebre, Riquelme de Alicante, Martín el Humano de Segorbe, La Ferrera de Pinedo, as well as the CDT de Valencia and the FEHV (Business Federation of Hospitality of Valencia) will all participate in this gastronomic event.
There will also be afternoon entertainment for all with live music and various audiovisual animations.
Promotional Video
Location