Riba-roja de Túria Gastronomic days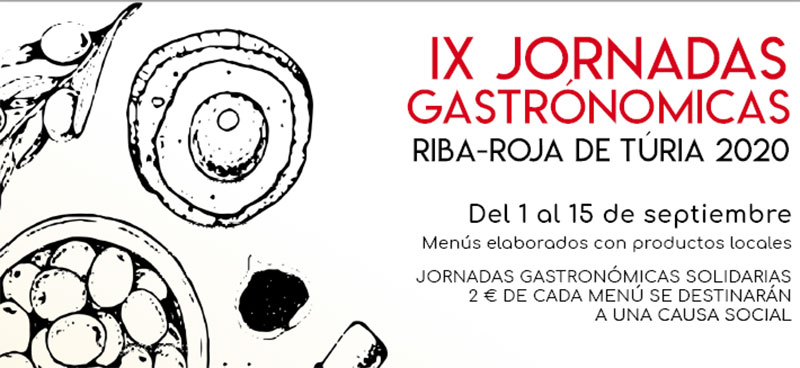 By ribarroja.es
The ninth edition of this event takes place in the Valencian town of Riba-roja de Túria from 1 to 15 September.
The aim of the conference is to highlight the gastronomy of the municipality as well as to support local restaurants in the revival of the sector.
Four restaurants participate, with original menus made wil quality local produce at EUR 25. Interested? Book a slot in advance.
Programme