"Festival Amarelo Mango 2019"

By casadobrasilvalencia.com
The event will take place on Sunday, November 10 from 12:00, at the Casa de la Mar in Valencia.
At the 'Amarelo Mango' festival visitors will find a great selection of music, food, workshops, arts, dances, crafts and other activities to celebrate intercultural interaction between Brazilians, Spaniards or anyone that appreciates Brazilian culture.
Music performances will be a much awaited highlight with ongoing samba, chorinho, bossa nova and MPB played by various Brazilian musicians based in Spain.
The festival will be split in two areas:
The Mininiños Space for kids including musical workshops, games, painting activities and dancing.
The Mango Space for adults includingNova Música Brasileña, DJ Dan, Samba & Afins and Alex Finardi Trio.
A great day out for everyone.
Programme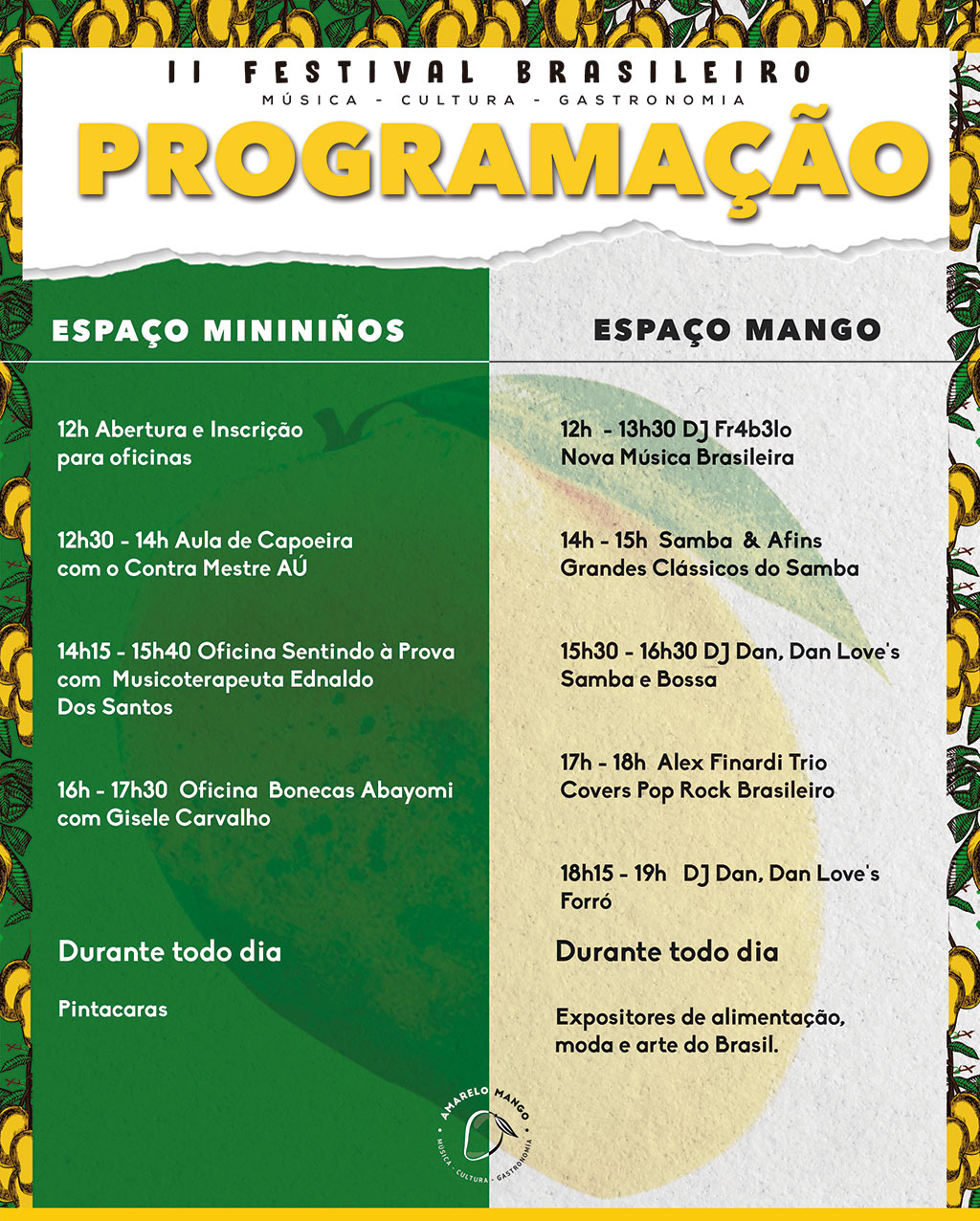 Location