'Casa Corona Valencia' – Warm weather plans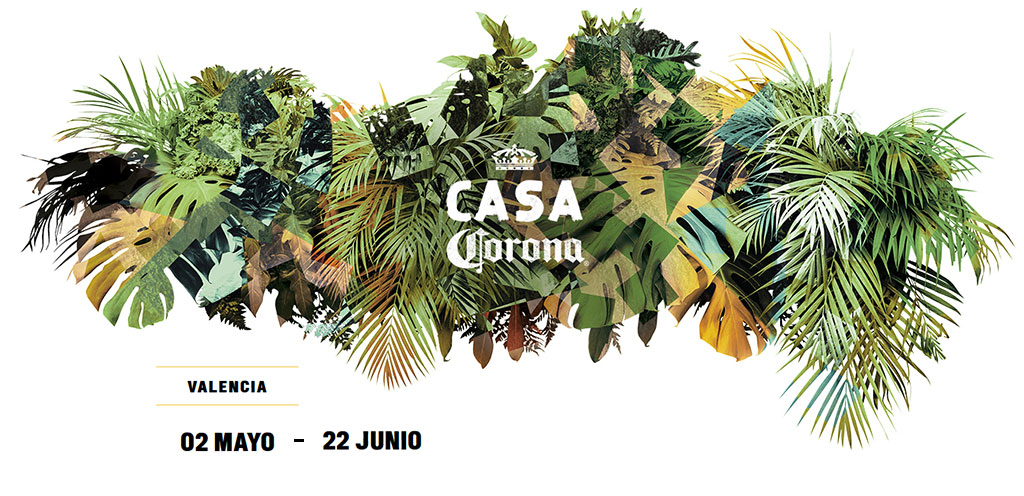 By cervezacorona.es
From 2 May to 22 June, visitors will be able to enjoy a range of activities at Alboraia's 'Casa de la Mar' on Patacona beach.
'Casa Corona' is the perfect place to take a break, relax and soak up urban culture with friends. Music is one of its main attractions, with up to 15 acoustic concerts.
But 'Casa Corona' is not only offers music, there will also be exhibitions and activities such as yoga, surf, sup or acrobatic activities. This will be combined with unique workshops such as rotogravure or calligraphy.
Food is a must, with exquisite proposals, cocktails and, of course, fresh beer.
Timetable
Tuesdays and Wednesdays: from 17:00 to 22:00.
Thursdays and Fridays: from 17:00 to 23:00.
Saturdays: from 9:00 to 23:00.
Sundays: from 9:00 to 22:00.
Concert programmes
Thursday, May 2: Mediterranean Roots.
Saturday, May 4: Junior Mackenzie.
Thursday, May 9: Cintia Lund.
Saturday, May 11: Soledad Velez.
Thursday, May 16: Badlands.
Saturday, May 18: Mow.
Thursday, May 23: Bely Basarte.
Saturday, May 25: INC.
Thursday, May 30: Luis Prado.
Saturday, June 1: El Hombre Viento.
Thursday, June 6: Polock.
Saturday, June 8: Roxane Arnal.
Thursday, June 13: Santero y los Muchachos.
Saturday, June 15: Smile.
Thursday, June 20: Bob Lazy.
Saturday, June 22: Johnny B Zero.
Promotional video
Location