Still on time to sign up for 'Holi Life Valencia 2019', a fun and colourful race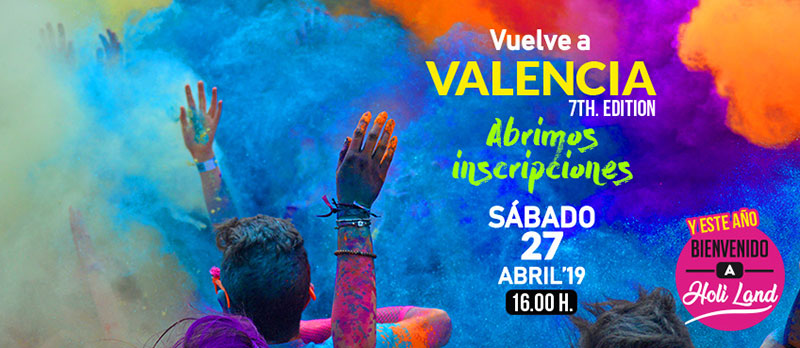 By holilife.es
The starting whistle sounds at 17:00 next Saturday 27 April at Les Barraques del Figuero street in Valencia.
'Holi Life' is inspired by the traditional colour party held in India. Here it doesn't matter who wins or how long it takes to complete the race. The goal is to have fun, completing the tour by running or walking. In each of the five-kilometre circuits participants are sprayed with different coloured powders made from natural raw materials.
In this race anyone can participate, of any age, even entire families, the only requirement is to wear white.
The event is complemented with different activities such as music, animation, dance, blow up castles, colored foam cannons or bodypainting.
Location