Moors and Christians' Festivities in Sax
These festivities, dedicated to the patron saint of the municipality, San Blas, are held from 1 to 5 February in Sax, Alicante.
It is one of the town's most important festivals with a very complete agenda of activities over the five days the celebrations last. These include parades with spectacular costumes and live music such as the pasodobles or military marches.
Programme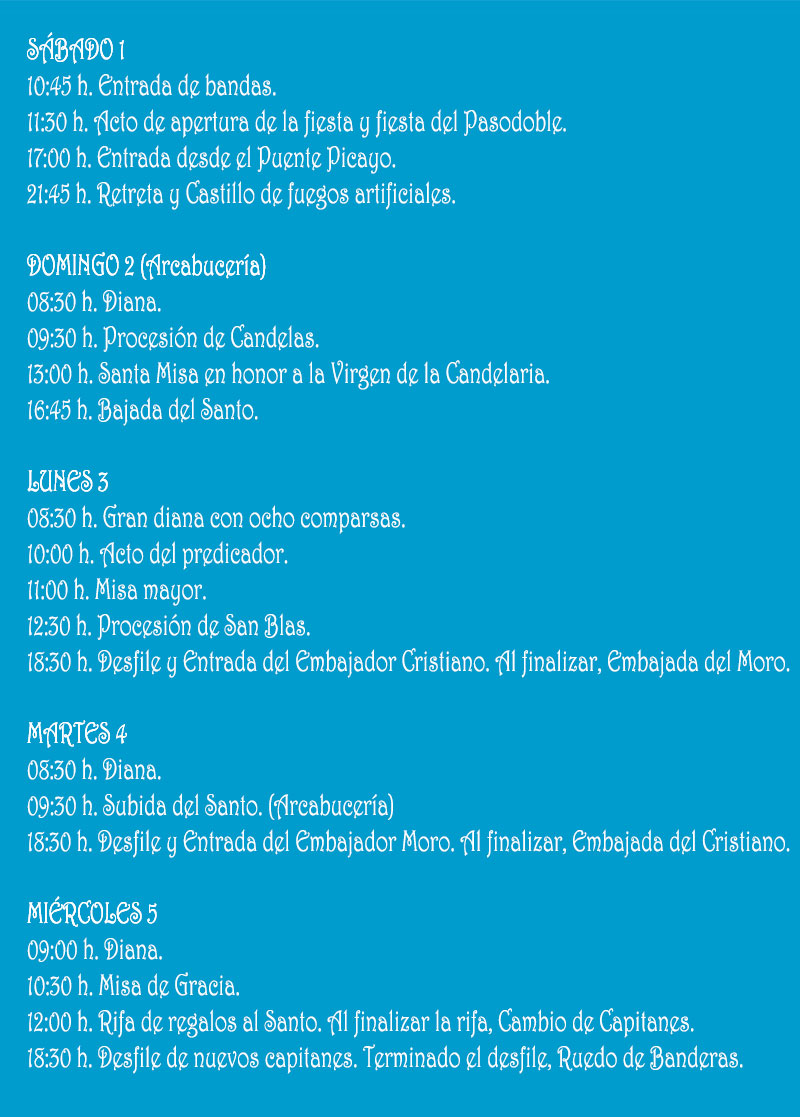 Location
The map ID you have entered does not exist. Please enter a map ID that exists.