A world music festival in the church of La Sang in the Valencian town of Liria on from 4 to 9 August
Medieval, Sephardic and Renaissance music by renowned artists and groups such as Milo ke Mandarini, Piacere dei Travesi, Mara Aranda, Mara Aranda, Axabeba and DeMúsicaEnsemble.
All the concerts will have limited capacity and will be held at 11 pm. Admission is free but visitors must use the App Llíria to book in advance.
Programme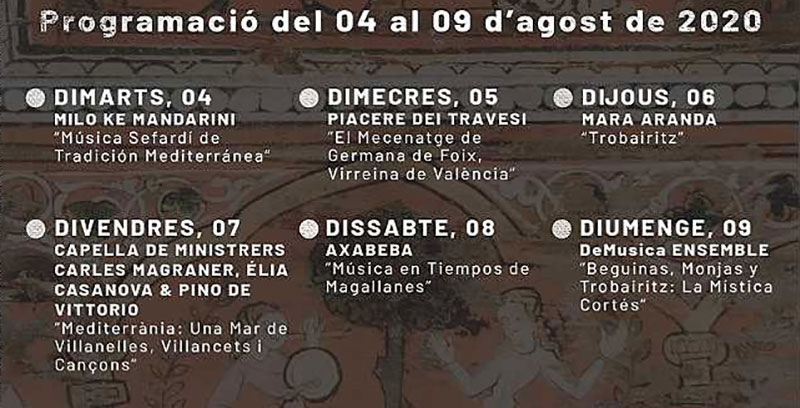 Location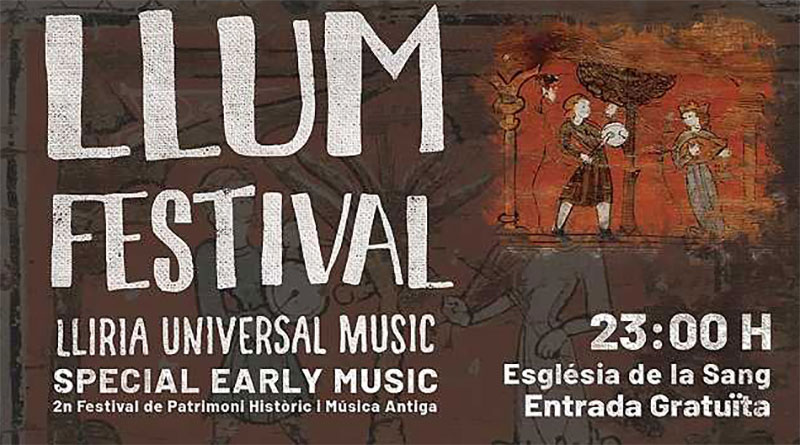 August 4
Iglesia de la Sangre (Liria)