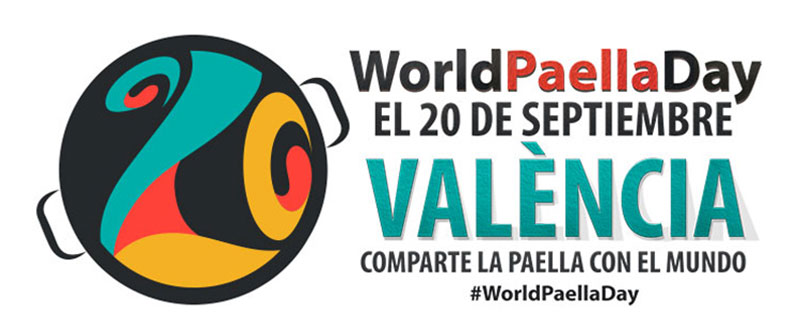 By worldpaelladay.org
This celebration will take place on Sunday, September 20, in which the Valencian dish will once again be the protagonist.
The aim of this exciting initiative is to both make paella known internationally as one of dishes that define Spanish cuisine and the Mediterranean diet and to consolidate Valencia as an international gastronomic destination.
In the city of Valencia, from September 17 to 27, more than 60 restaurants will participate in "Restaurant Week" offering menus with different versions of rice dishes for 25 euros.
This is the third year this event is celebrated and to mark the occasion there is a very complete programme of activities, such as live cooking, paella tasting and paella contests, organised not only in Valencia but also in various cities around the world.
Programme
Promotional video