'Women's day Festival 2020'

By diadeladona.com
The third edition of this festival will take place on Friday 6 March at 17.00 in the covered porch of the City of Arts and Sciences in Valencia.
This event is free of charge and aims to promote the role of women in society.
There will be many women protagonists with many dj's and singers from Valencia, Spain and abroad; the best techno, dance, electronic, rap, RnB, trap and remember music under one roof.
Programme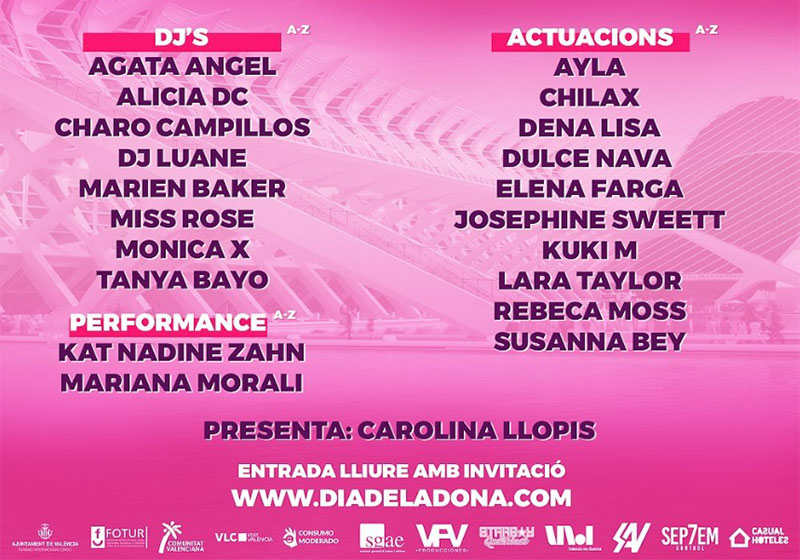 Location