Valencia. A water, light and sound show envelops the sculptures of Tony Cragg in the 'Ciudad de las Ciencias'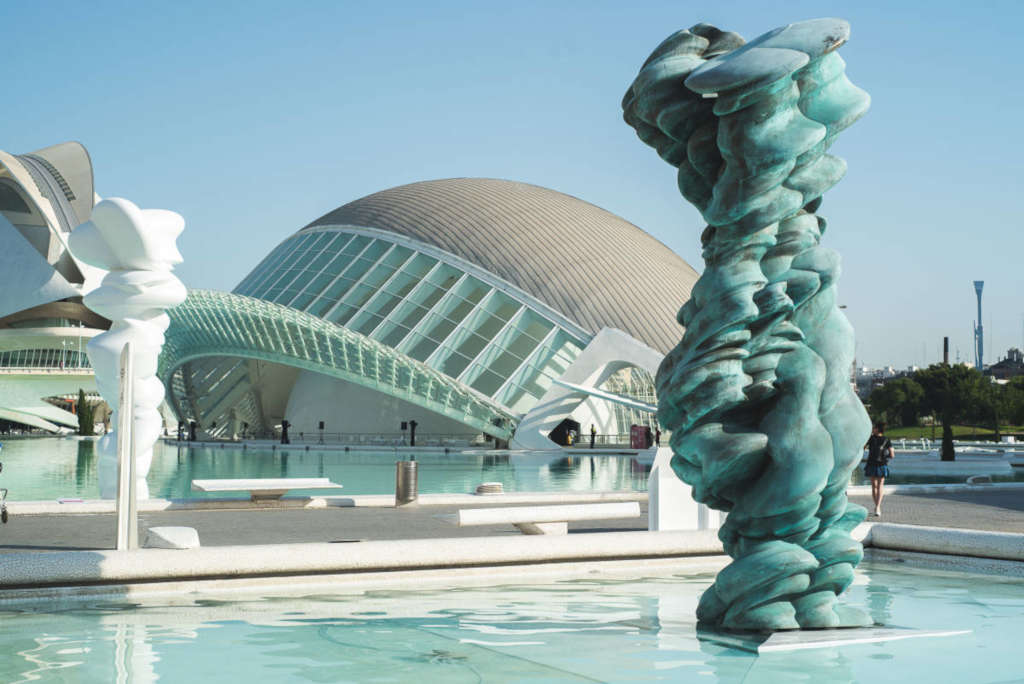 By cac.es
The show, totally free, is ongoing until 1 September, from Thursdays to Saturdays at 11 pm.
It combines water games with audiovisual resources makes the most of the 'Six Sculptures' exhibition by British artist Tony Cragg.
The 'Six Sculptures' exhibition by Sir Anthony Cragg, British reference of the 80s, will be in place until 4 November, with some of the sculptures in the water areas of the outdoor part of the City of Arts.
These amazing statues are done in different materials such as bronze, steel and fiberglass, some are over six metres tall and weigh up to 4,000 kg.
Tony Cragg, who currently also has a large exhibition on the streets of New York, is considered the benchmark of the resurgence of British sculpture of the 80s and is an iconic artist that has won many international awards.