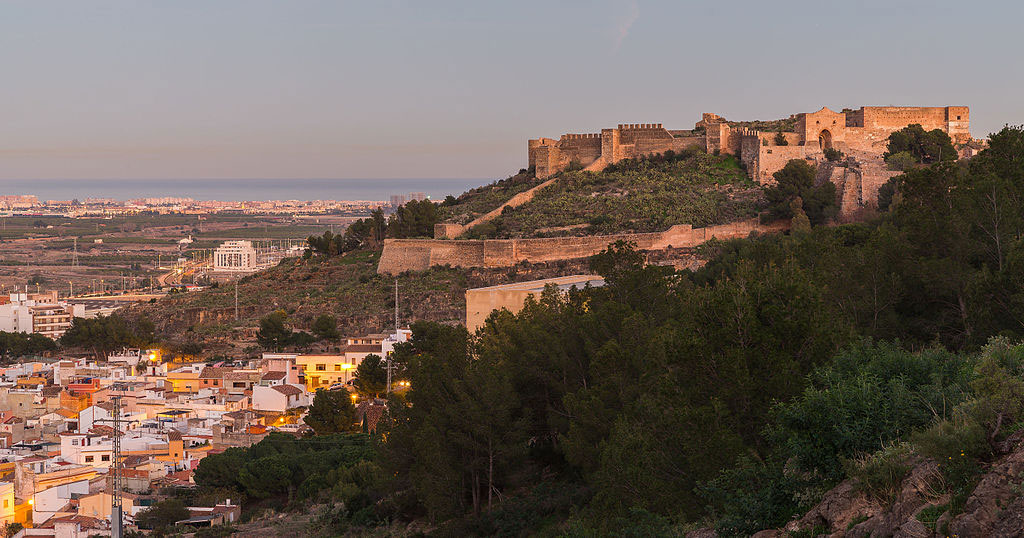 The city of Sagunto is the clearest example of openness to the Mediterranean in every way.
Its castle, on a walled hill that rises to about 172 meters high, dominates what was a port core called Grau Vell that has lay down important discoveries to the cultural heritage of Saguntum: a watchtower that dominated the castle and the entire bay of Valencia, to Denia, and of course, amphoras, coins, a Mercury bronze sculpture, inscriptions on limestone … and many and many cultural treasures.
Its Roman Theater, built in the 1st century, was declared a National Monument and hosts a renowned summer festival. The theater conserves a forceful sonority that makes it unique. The Plaza Mayor is porticoed and gives way to the neighborhood of the Jewish quarter and the castle. And the Alto Horno No. 2, now a Historical-Industrial Heritage, turned into the Industrial Museum of Puerto de Sagunto after a recovery process.
The remains of the wall of the temple of Diana and the door of the Roman Circus complete the rich heritage of a city open to the sea and whose privileged position, next to a land route that already in the days of Rome crossed the Mediterranean peninsular facade, opened a position in history and make it worthy of a cultural visit, in addition to touring its long and well-preserved beaches.