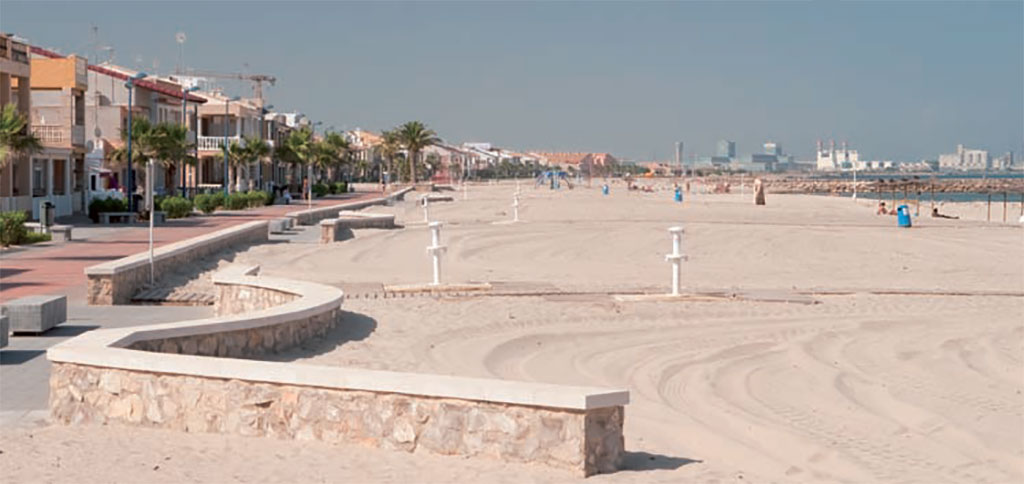 The municipality of Puçol is located, almost like no other, halfway between two antagonistic zones that blend here perfectly. The mountain, to the west, caressing the most beautiful foothills of the Serra Calderona; and the beach to the east, configured as numerous small coves that allow to retain the fine sand that escapes during the strong winter storms, impossible to imagine during the placid, long and warm summer.
The coastal center of Puçol, always strong, conserves natural pieces like the Estany, next to the best known Marjal dels Moros.
Its long promenade is peppered with interesting gastronomic offers.