"Nits al Carme 2020" (exclusive concerts)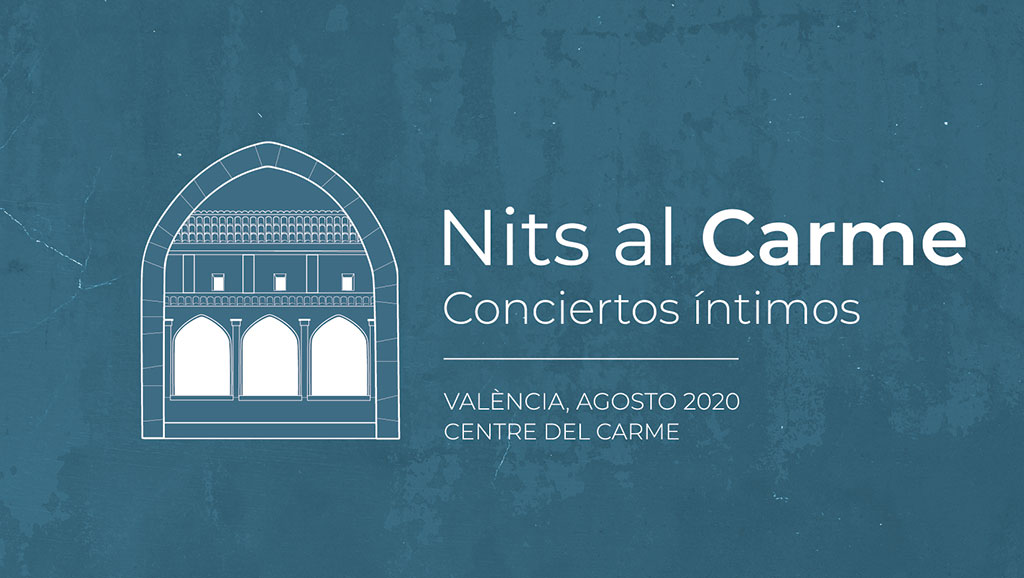 By nitsalcarme.com
These exclusive concerts will be held in the unique settings of the Gothic Centre del Carme in Valencia from 10 to 24 August.
The programme features renowned national and international artists such as Ara Malikian, David Bisbal, IZAL, Pablo López, Miguel Poveda, Dorian, Sofía Ellar and Los Secretos, who will offer intimate concerts in the unique setting of the Claustre Gòtic del Centre del Carme.
This is a unique opportunity to see great artists in an exclusive and intimate format, and in an incomparable setting.
The concerts will comply with all the health safety measures established to ensure the general well-being of the public and artists.
Programme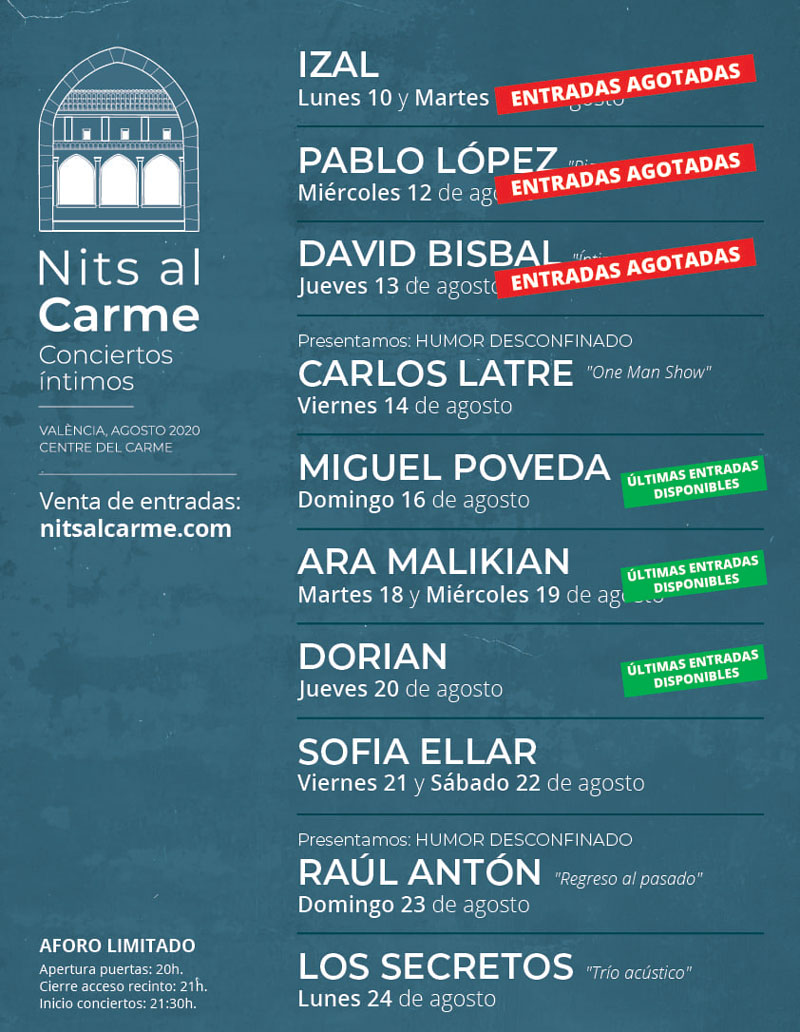 Location