'IX Hot Dish Days Soups & Stews' in Benidorm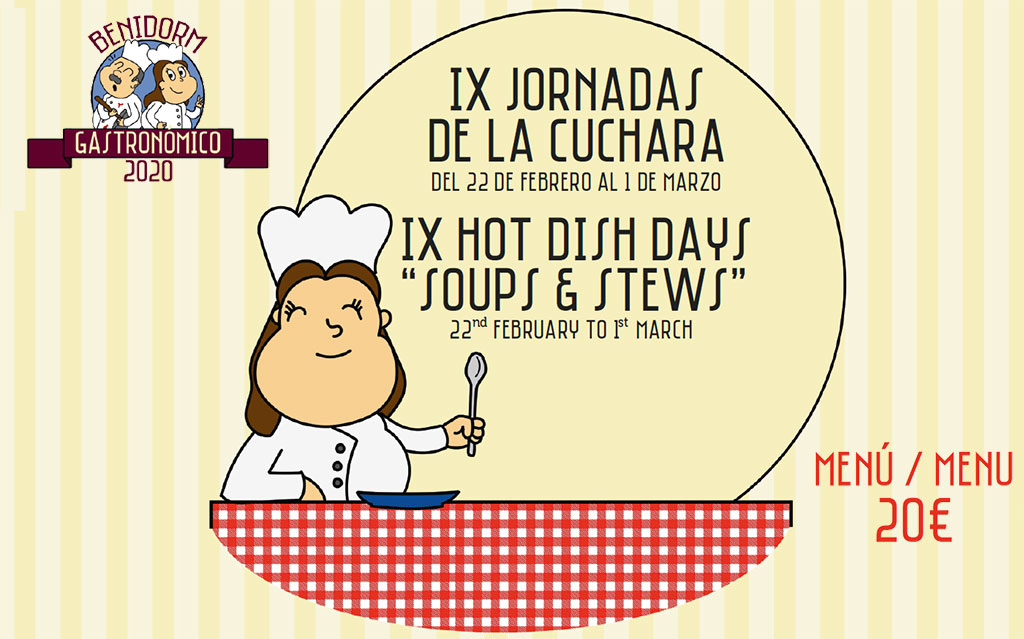 By visitbenidorm.es
'Jornada de las cucharas' is one of Benidorm's most important culinary events. This is the 9th edition and it will take place February 22 to March 1 in different local restaurants.
On these dates 16 restaurants join the initiative by offering menus with 'spoon dishes', a Spanish way of refering to traditional Spanish tasty, hearty home made food such as stews or casseroles.
Each establishment will offer its own menu, including starters, main 'spoon' course, dessert and drink for EUR 20.
List of participating restaurants
Arrocería La Marina.
Restaurante Bolikki.
Ca'Aida Mesón
Restaurante Condal.
Dehesa de Don Saturnino.
Restarurante El Bodegón.
Restaurante El Yantar d'Asturies.
Restaurante Esturión.
Restaurante Jardín Mediterráneo.
Restaurante La Bodeguita de Salva.
Restaurante La Brasería.
Restaurante La Cava Aragonesa.
Restaurante La Tapería.
Cervecería Mal Pas.
Marisquería El Puerto.
Taberna Andaluza.
Menus