Guided tours to view the cave paintings of Abrigo de Voro (Quesa)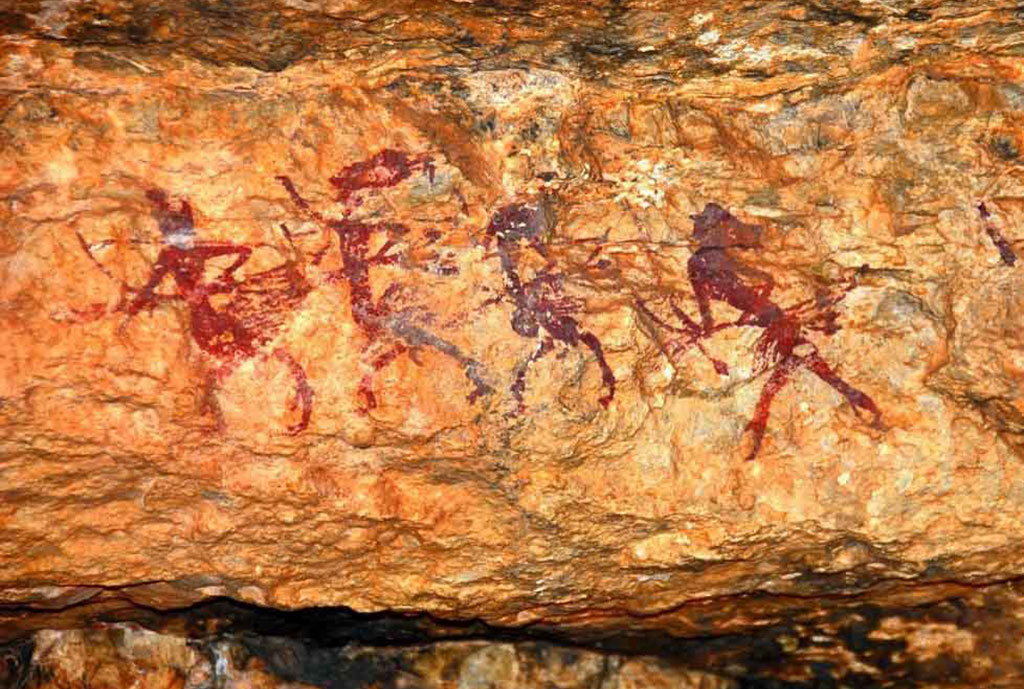 By viajesalaprehistoria.com
There will soon be three freee guided tours to visit this hidden art cave treasure, declared a UNESCO World Heritage Site since 1998.
You can find El Abrigo de Voro inland Valencia, in the final stretch of the river Grande, near the town of Quesa. The cave is 20 metres long, 1.50 metres high and 2 metres deep.
Inside, at least fifty Levantine paintings are preserved, representing archers in different positions, women, goats and deer. The paintings of greatest interest correspond to a set of four archers represented in detail that, according to experts, would stage a ritual dance.
Places are limited, to reserve a spot on one of the guided tours send an email or call Tourist Info Quesa: quesa@touristinfo.net or telephone 962 25 61 42.
Calendar
Sunday, January 13, 2019.
Sunday, February 10, 2019.
Sunday, March 10, 2019.
Poster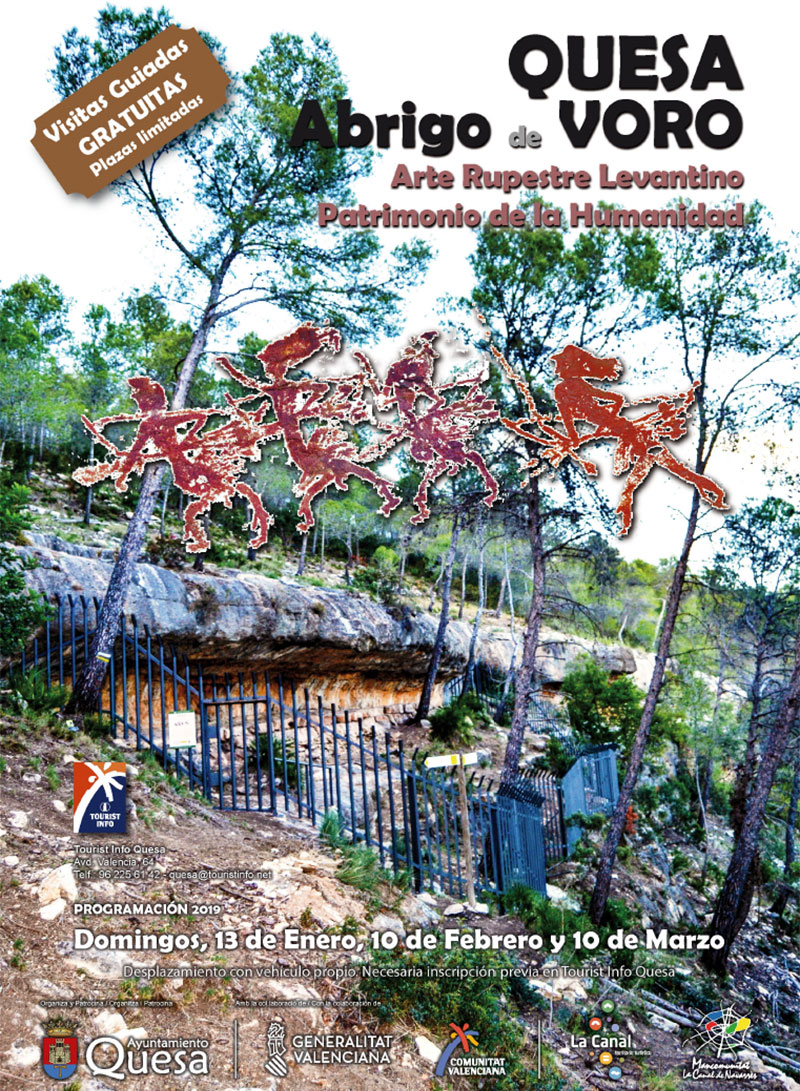 Location
Visits