'Zumbathon Alicante 2018'
The event is on Sunday 2 December, from 10.00 to 14.00 at the Panoramis Shopping Centre in Alicante.
The festival aims to encourage people to do sport, donating funds raised to ASPANION (the association of children with cancer in the Valencian Community).
A fantastic team of 27 volunteer instructors will give zumba lessons. Highlights of the event are the participation of Italian dance teacher Alessandro Uccellini, well-known for his excellent technique and style, and of Steve Boedt known internationally in the world of fitness, who not only has an active interest in this association but will also offer the audience an amazing show.
People of any age and with or without experience can join this charity 'Zumbathon Alicante 2018'.
The entrance fee is EUR 8 in advance or EUR 15 at the entrance (free for children under 7) and includes fruit and water.
Location
The map ID you have entered does not exist. Please enter a map ID that exists.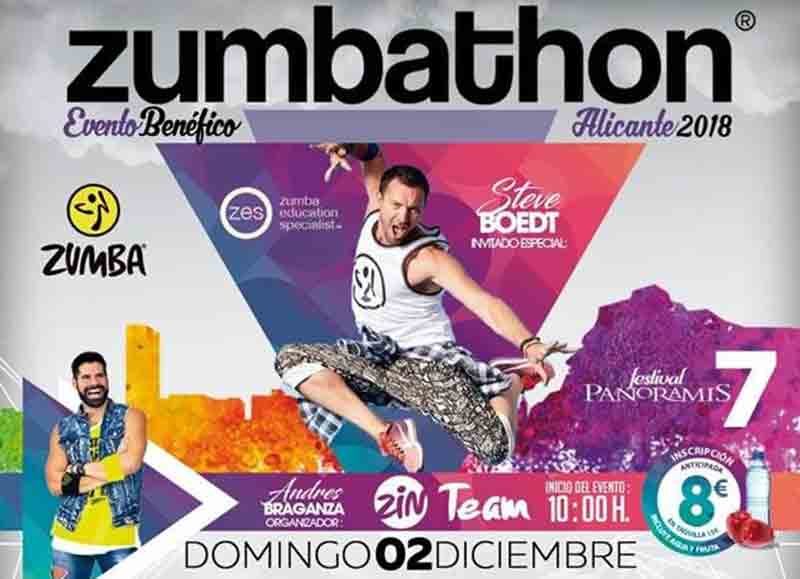 December 2
Centro Comercial Panoramis (Alicante)