This 'Fiesta de la cerveza' takes place from 2 to 13 October in Calpe's Tennis club.
The beer fest will be held in a huge 15 000 square meters tent open to the public every day as from 18.00. Admission will be free of charge.
At 'Oktoberfest Calpe 2019' try German beer served in large jars and eat rich traditional Bavarian dishes such as roast pork, sausages, radishes or pretzels.
Listen to live music every evening as from 19.00 with the 'Steinsberger Musikanten' (musicians).
There will also be a whole range of activities commemorating German traditions such as as verbenas, folkloric acts, beer tasting and competitions such as lifting beer jugs.
Programme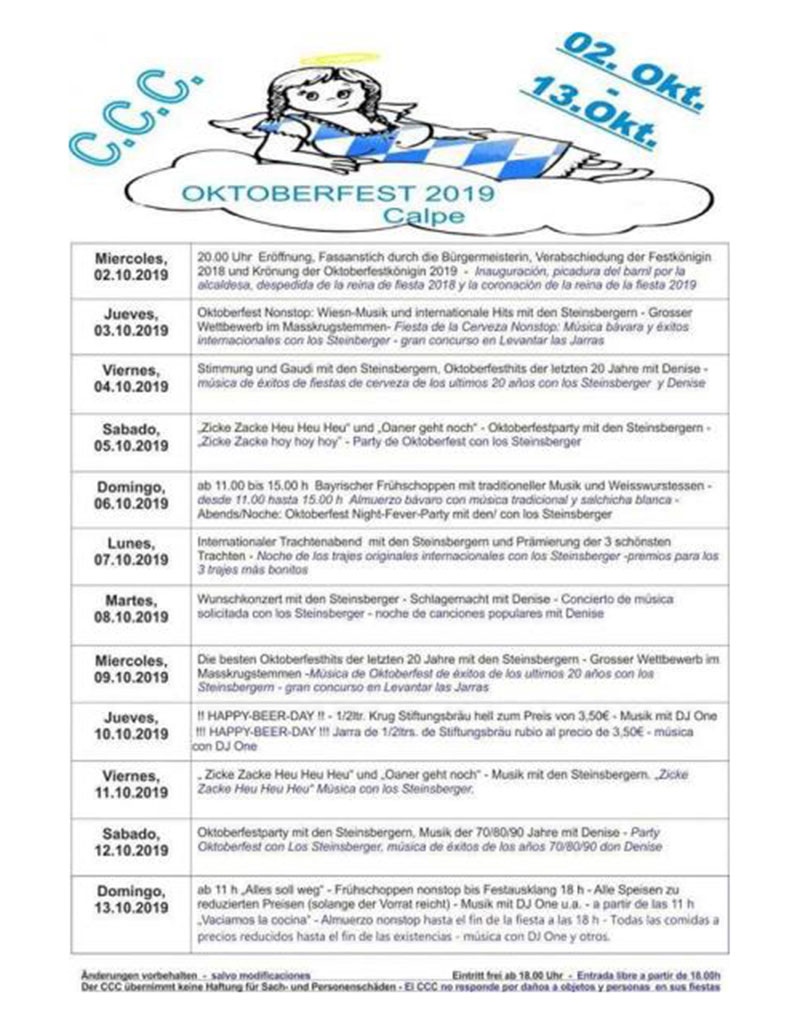 Location
The map ID you have entered does not exist. Please enter a map ID that exists.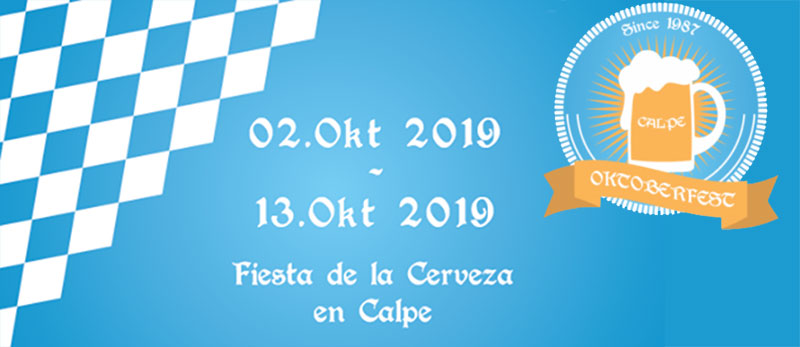 October 2
Club de Tenis Calpe