International Conference on Moorish Legacy in Orihuela
This unique event takes place from 29 to 30 January in the town's CAM foundation 'Aula de la Cultura' (culture hall)
>.
Orihuela justifies hosting this event due to its Islamic past and its palm grove (the second largest in Europe) as a living example of Moorish legacy.
Many important Arab representatives will attend the event aimed at highlighting and promoting Moorish legacy and raising awareness of the possibilities it offers as an axis of cultural diplomacy in the Mediterranean.
The programme of activities includes conferences, poetry recitals, exhibitions, guided tours and concerts.
Programme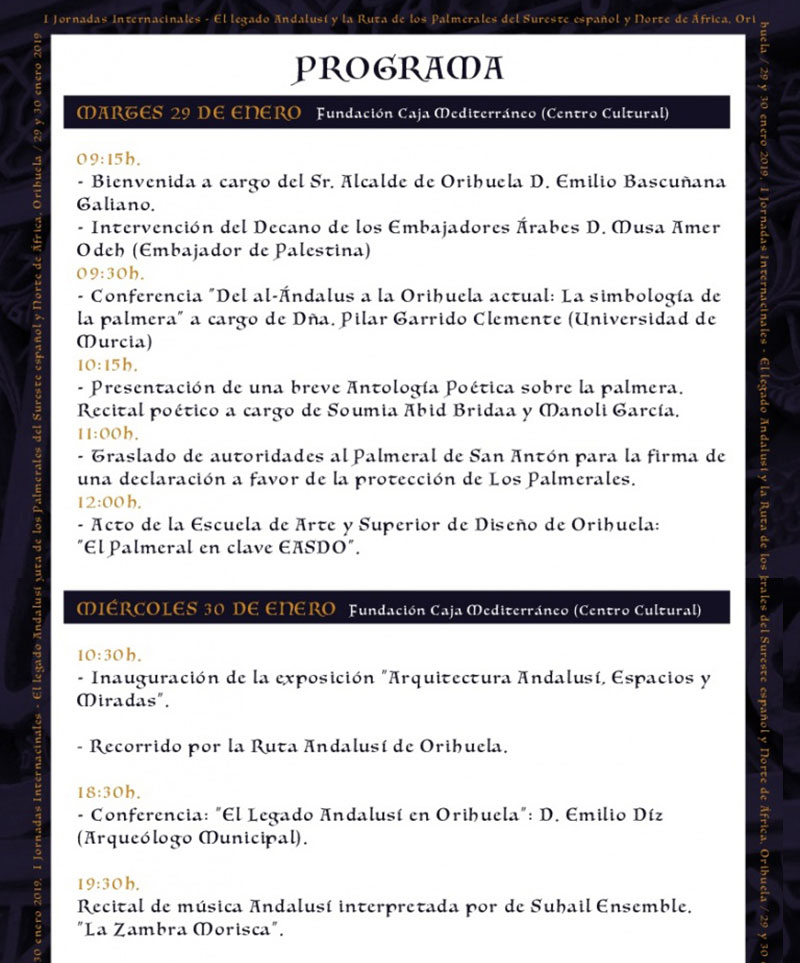 Location
The map ID you have entered does not exist. Please enter a map ID that exists.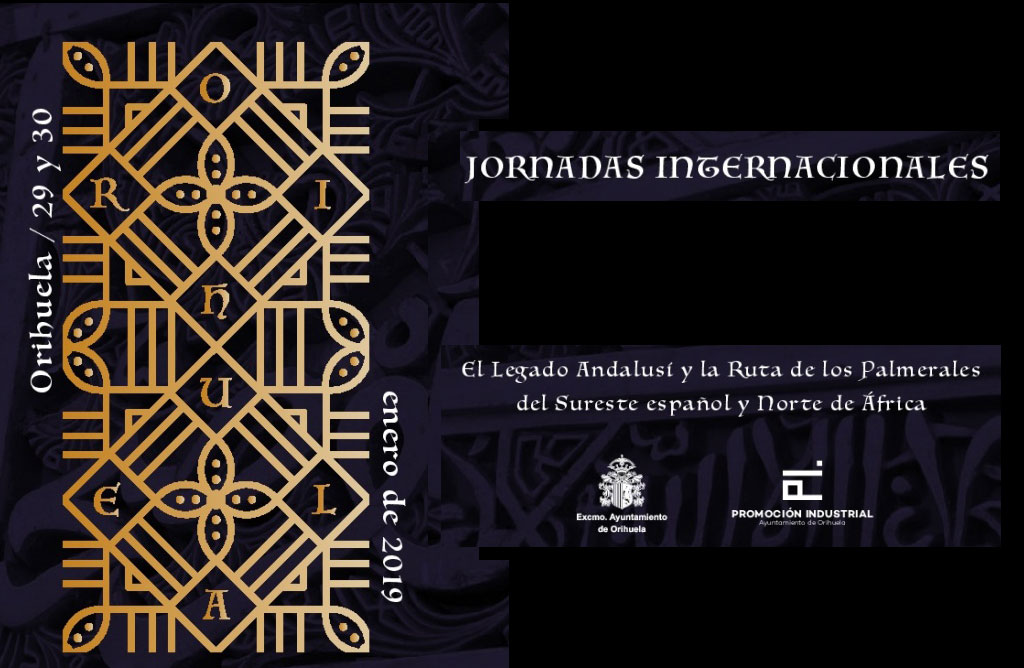 January 30
Aula de Cultura de la Fundación CAM (Orihuela)