Every Friday in July and August from 9:30 pm, enjoy summer night concerts at the Sala Canal in Valencia.
Sala Canal is one of the largest halls in Valencia. Located next to the Pinedo beach, it is decorated in the purest cabaret style and currently distributed in tables for 2 people up to groups of 20, to guarantee security and distance measures.
"Cabaret Live 2020" boasts many great national pop-rock scene artists such as Fuel Fandango, Soleá Morente, Mujeres, Alice Wonder, McEnroe, Cariño or Hinds. They will also be accompanied by renowned DJs such as Ley DJ, Aníbal Gómez DJ, Pau Roca from La Habitación Roja or Innmir.
Programme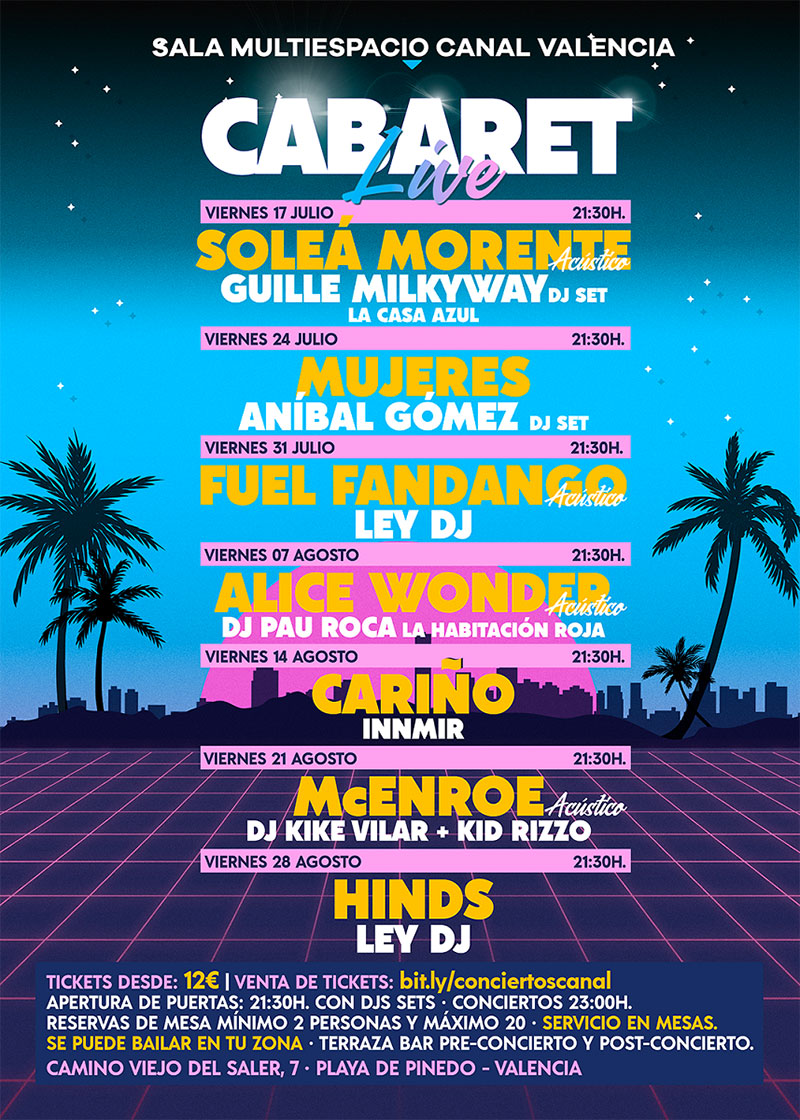 Location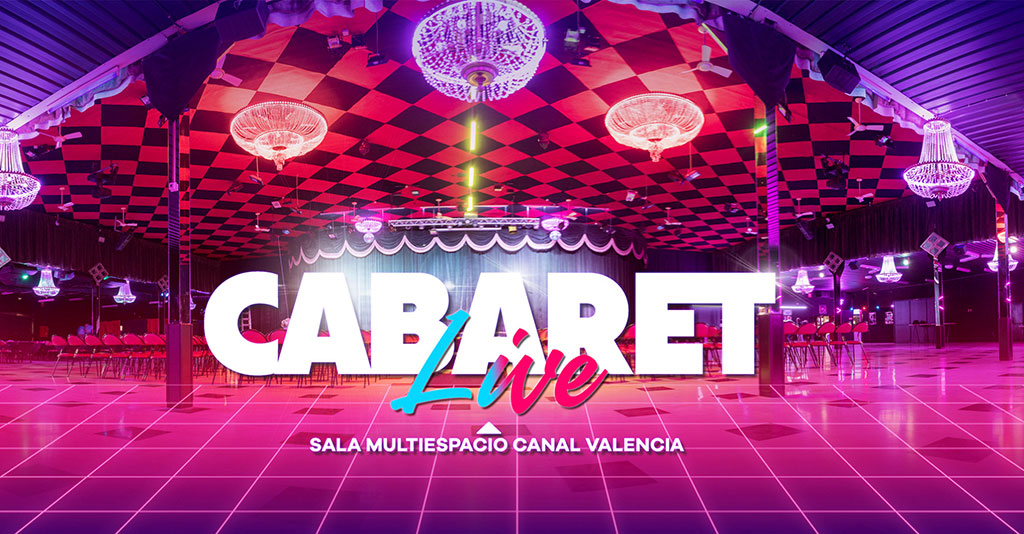 July 17
Sala Canal (Valencia)