Every Friday in July, at 20:30, enjoy a free jazz concert in the Auditorium of the Diputación de Alicante (ADDA).
An opportunity to see different style concerts given by Dolç Tab Jazz (dolçaina, piano and electric guitar), The Carmen McRae-Betty Carter duets (piano, drums and double bass), Veinte Veinte (harmonica, double bass, guitar and drums), Dolç Tab Jazz (piano, double bass, drums and tenor saxophone) and Adda Simfònica, performing "Symphonic Jazz Sketches".
The concerts are free of charge but require prior registration at: protocolo.adda@diputacionalicante.es.
Programme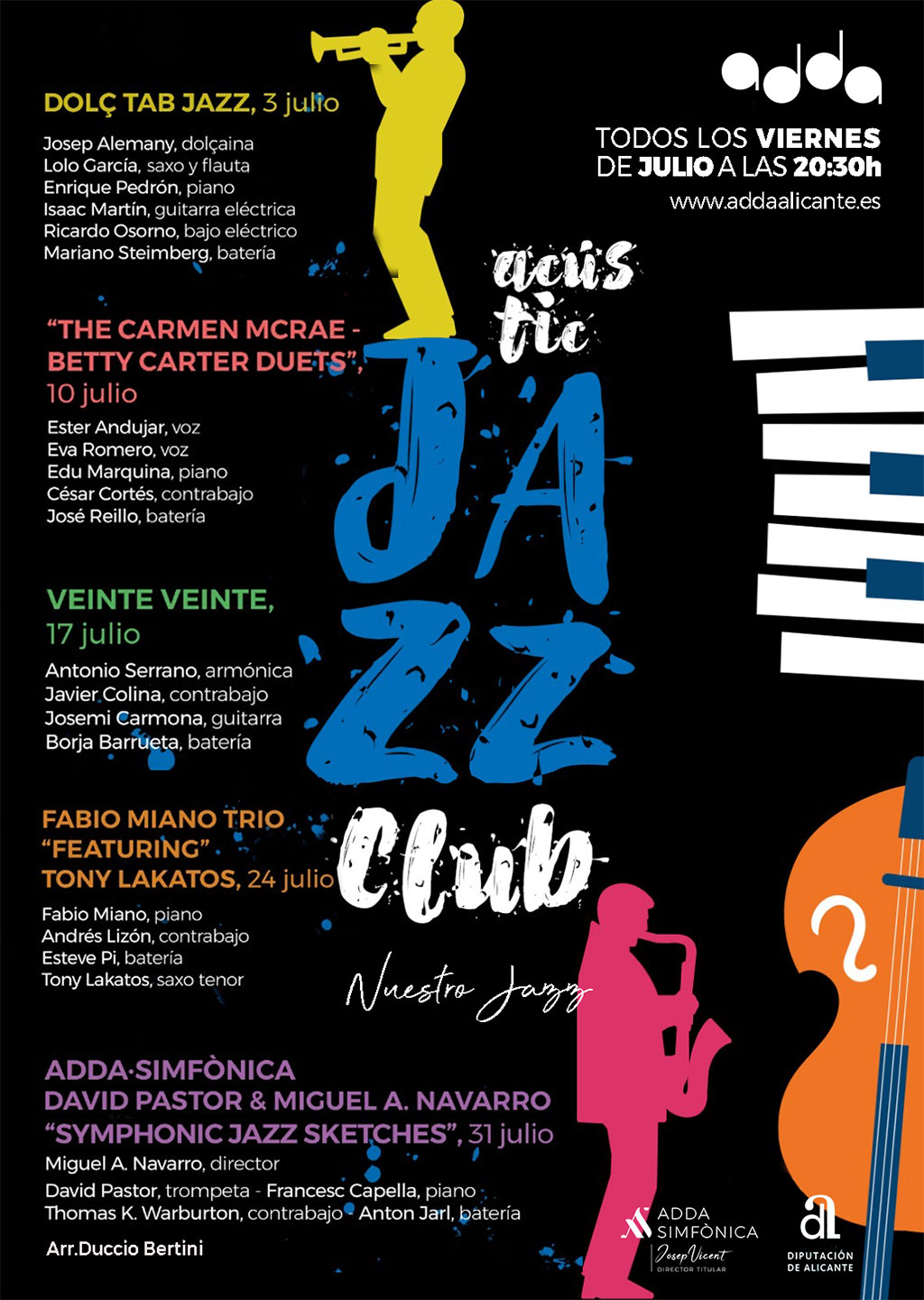 Location
The map ID you have entered does not exist. Please enter a map ID that exists.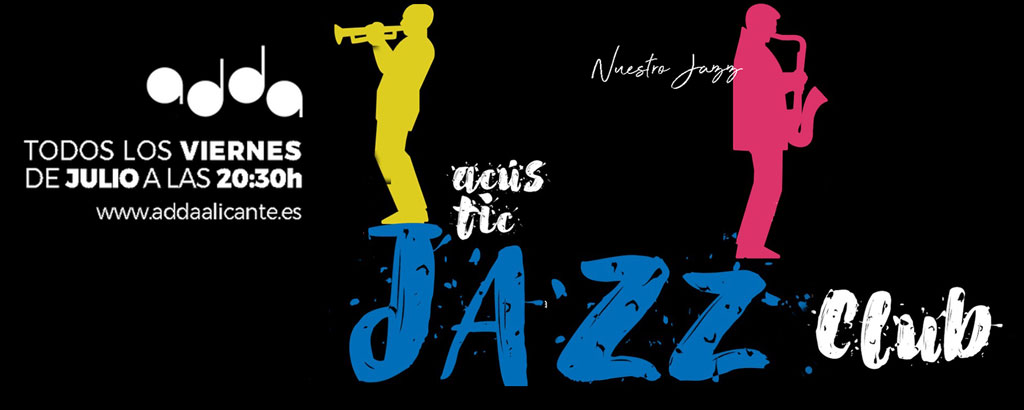 July 3
ADDA. Auditorio de la Diputación de Alicante (Alicante)