Carles Castillo: "Giramundo"
A live performance in the spectacular setting of the Roman Baths of Mura in the Valencian town of Liria. The performance will take place on Monday 3 August at 23:00.
The theatre show, with live piano music by Arcadi Valiente, tells us a metaphor for life on a stage with 2000 years of history.
Entrance is free of charge but visitors App Llíriato book in advance.
Location

In addition, as of 11 August coinciding with the reopening of some monuments, free visits have been organised to the Mura Roman Baths, Roman Mausoleums, Arab Baths and the Church of La Sangre, as well as cultural-tourist routes that include visits to several of the monuments.
To participate in these activities, organised by Tourist-Info of Llíria, book in advance by calling 962791522.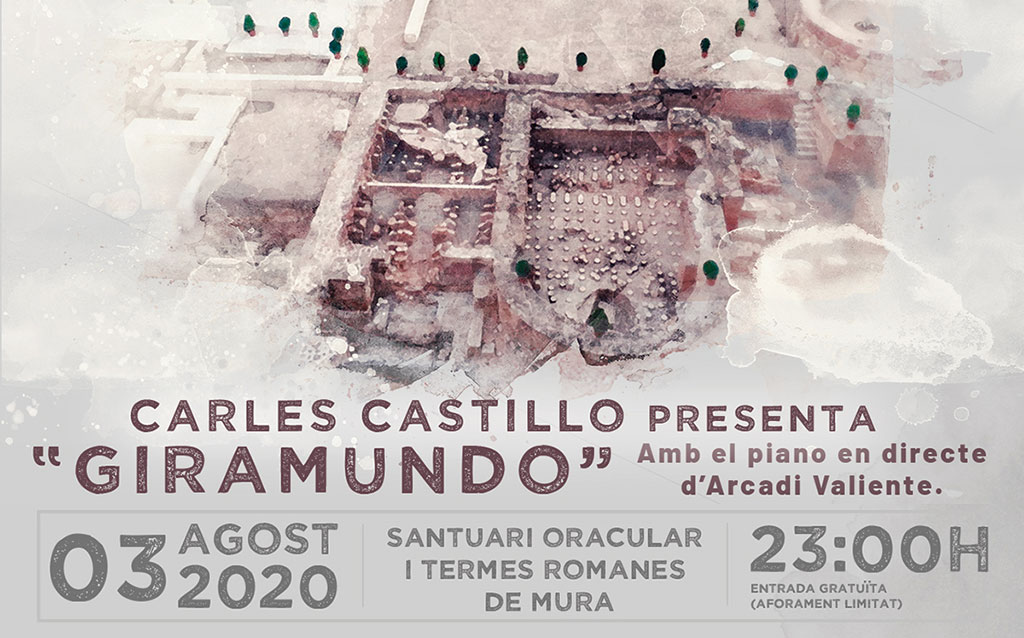 August 3
Termas Romanas de Mura (Liria)