Celebrate New Year's Eve in Valencia City town hall square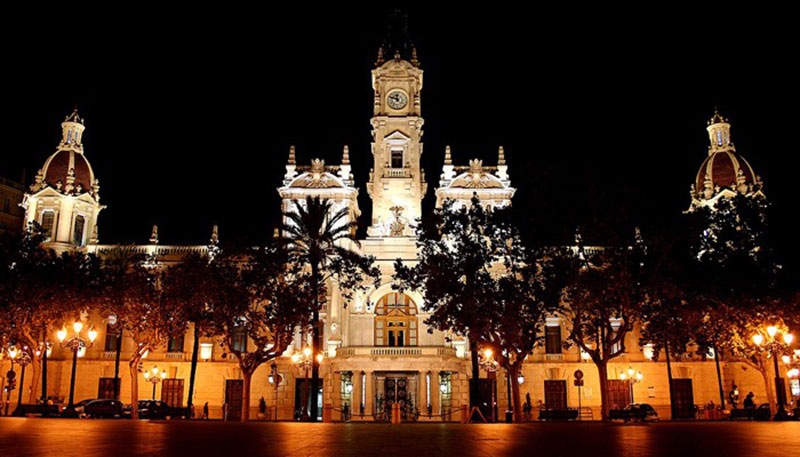 By valencia.es
The town hall organises a big party for all to say goodbye to the year. The event will take place in the cities central square, this is now a set tradition!
Music will be the main feature of the party, which will also have special effects, a giant screen for animation and an amazing fireworks display.
There will be a large police deployment, guaranteeing safety, and controling access points so it is advisable to go along with time to spare (at least one hour before midnight).
At midday, from 11.00 to 12.30, so that the youngest have their own bells and enjoy the party too, there will be a complete-fun programme of activities with animation, fabricated tunnels, giant balls, children's workshops, musical performances and other surprises.
Location